In the realm of modern storytelling, social media has emerged as a transformative tool, reshaping the way narratives are crafted, shared and experienced. This digital landscape has evolved into a dynamic platform where stories transcend traditional mediums, fostering a unique synergy between creators and audiences. Social media's immediacy and global reach enable storytellers to engage with their followers in unprecedented ways, blurring the lines between fiction and reality and even allowing for real-time collaboration. One of the paramount aspects of social media's influence on storytelling is its power to democratize the narrative creation process. Previously marginalized voices now find an amplified platform to express their perspectives, weaving a rich tapestry of diverse stories that challenge mainstream norms. This decentralization of storytelling has not only expanded cultural representation but has also fostered a deeper sense of inclusivity, enabling individuals from various backgrounds to connect over shared experiences and emotions.
Social media's interactive nature has catalyzed a shift from passive consumption to active participation in narratives. Audiences are no longer confined to being mere spectators; they are co-creators and contributors, shaping the trajectory of stories through comments, likes, shares and even fan-generated content. This symbiotic relationship between creators and audiences has engendered a sense of community around narratives, fostering deeper emotional investments and engrossing experiences. Furthermore, social media platforms have become experimental playgrounds for innovative narrative formats. The concise yet impactful nature of platforms like Twitter and Instagram has given rise to microfiction and visual storytelling, challenging creators to distill complex narratives into bite-sized, shareable formats. Transmedia storytelling, characterized by narratives that span multiple media forms, allows for a more immersive experience, with different aspects of the story unfolding across various platforms, creating a mosaic that audiences piece together.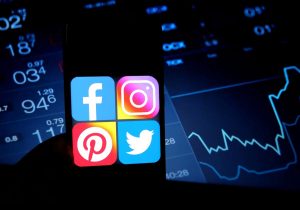 However, this evolution of storytelling through social media is not without its challenges. The brevity demanded by these platforms can lead to oversimplification and superficial engagement, potentially diluting the depth of narratives. The speed at which information travels on social media can also make it difficult to maintain narrative integrity, as rumors and misinformation can spread as quickly as authentic stories. In conclusion, the role of social media in modern storytelling is a double-edged sword, offering unprecedented opportunities for creative expression and audience engagement, while also posing challenges related to narrative depth and authenticity. As technology continues to evolve, the interplay between digital platforms and storytelling will undoubtedly keep shaping the way stories are conceived, conveyed and consumed, leading to a new era of narrative exploration and innovation.