As the years go by, many of us may approach the idea of aging with trepidation, fearing the physical and emotional changes that come with it. However, there is a silver lining to aging that is often overlooked – the opportunity to age gracefully and thrive in our golden years. Aging is a natural part of life, and it should be embraced rather than feared. With age come wisdom, experience, and a deeper understanding of oneself and the world around us. Instead of viewing wrinkles and gray hair as signs of decline, we can see them as badges of honor, evidence of a life well-lived. One of the keys to aging gracefully is taking care of our physical health. Regular exercise, a balanced diet, and adequate sleep can go a long way in maintaining our vitality as we age. Exercise not only keeps our bodies strong and flexible but also releases endorphins that boost our mood and overall well-being. Eating a variety of nutritious foods provides the essential nutrients our bodies need to function optimally. And getting enough rest allows our bodies to repair and rejuvenate, ensuring we have the energy to enjoy life to the fullest.
However, aging is not just about physical health; it is also about nurturing our mental and emotional well-being. Maintaining strong social connections, pursuing hobbies and interests, and continuing to learn and grow are all important aspects of aging gracefully. Social interactions provide emotional support and keep our minds engaged, while pursuing our passions brings joy and fulfillment. Lifelong learning not only keeps our minds sharp but also opens up new horizons and opportunities. One of the most significant advantages of aging is the freedom it can bring. As we retire from our careers, we have more time to pursue our interests, travel, and spend quality time with loved ones.  It is a time to prioritize ourselves and our happiness, to embrace the hobbies and activities we may have put on hold during our working years.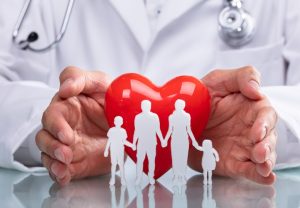 Another silver lining to aging is the wisdom we gain from a lifetime of experiences. With age comes a deeper understanding of what truly matters in life, and we can use this wisdom to make better choices and savor the present moment. We can mentor younger generations, sharing our knowledge and helping them navigate the challenges of life. In conclusion, aging gracefully and thriving in our golden years is not only possible but should be embraced as a beautiful part of life's journey. By taking care of our physical, mental, and emotional well-being, nurturing our relationships, and embracing the freedom and wisdom that come with age, we can find the silver lining in the process of growing older. Aging is an opportunity to live life to the fullest, and with the right mindset and lifestyle choices, we can make the most of our golden years. So, let's celebrate the silver lining of aging and look forward to the richness and depth it brings to our lives.