In today's digital age, social media has become an integral part of our lives, both personally and professionally. With millions of users and countless platforms to choose from, it can often feel like a daunting jungle to traverse. However, with the right strategies and mindset, you can successfully navigate this complex terrain and make the most out of your social media presence. First and foremost, authenticity is key. In an era of curated content and carefully crafted personas, being genuine stands out like a beacon. People are drawn to authenticity, and it is what creates meaningful connections on social media. Share your real experiences, thoughts, and emotions. Do not be afraid to show vulnerability and imperfection; it makes you relatable. Building trust and credibility takes time, but it is an invaluable investment in your online presence. In the ever-evolving landscape of social media, staying up to date with trends and algorithm changes is essential.
Consistency is another crucial factor for success in the social media world. Establish a posting schedule and stick to it. Whether you are an individual looking to grow your personal brand or a business trying to engage with customers, regular and predictable content keeps your audience engaged and informed. Consistency not only maintains your current followers but also helps attract new ones who appreciate your dedication. Engagement is the heartbeat of social media. Respond to comments, messages, and mentions promptly. Show appreciation to those who engage with your content by liking, sharing, or commenting on their posts as well. This two-way interaction humanizes your online presence and fosters a sense of community. Remember that it is not just about broadcasting your message but also about actively participating in conversations within your niche or industry. Visual content is king on social media. Platforms like Instagram, Pinterest, and TikTok are primarily image and video-driven. Invest in high-quality visuals that align with your brand identity.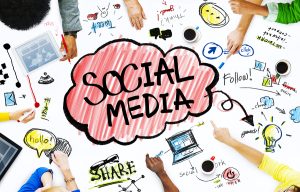 Whether it is striking images, informative infographics, or captivating videos, eye-catching content is more likely to capture your audience's attention and encourage them to share it with their followers, expanding your reach. Effective storytelling is a powerful tool to engage your audience emotionally and intellectually. Craft narratives that resonate with your target demographic. Share success stories, behind-the-scenes glimpses, or relatable anecdotes that connect with your followers on a personal level. Stories humanize your brand and help build a loyal fanbase that feels emotionally invested in your journey. Embrace data and analytics to make informed decisions. Social media platforms offer robust insights into your audience's behavior. Utilize these metrics to fine-tune your content strategy. Identify which posts resonate the most, the best times to post, and the demographics of your audience. Adapt and evolve your approach based on these insights to maximize your impact.